Your Guide to Laser Hair Removal
You've probably heard about laser hair removal by now – the permanent, virtually painless way to remove unwanted hair. But if you're like most people, you're probably unsure of what a laser hair removal procedure is actually like.
One Woman's Experience
Today we'll answer all your questions by following Mayte Garcia as she undergoes her very first laser hair removal procedure! Before we do that, though, we'll explain how laser hair removal works.
There's a reason why women are crazy for laser hair removal. It's simply the best hair removal treatment on the market. Laser hair removal uses laser light pulses that selectively destroy hair follicles by targeting the melanin in them. The follicle's pigment absorbs the laser's light pulse, damaging the follicle enough to significantly slow down hair regrowth. Since the lasers target melanin, coarse, dark hair and light skin combinations tend to respond best to treatment.
Clients with darker hair and darker skin and lighter hair and lighter skin combinations can still achieve desirable results with the Nd:YAG laser. The Nd:YAG laser has a longer wavelength and better pigment selectivity than other lasers used for hair removal, meaning that it can penetrate hair follicles more precisely, leaving the surrounding skin tissue undamaged.
A Simple, Effective Treatment
A laser hair removal procedure is very straightforward and simple. Mayte had her laser hair removal consultation a week ago, and she'll be having her legs treated today. Mayte's doctor recommended that she avoid tanning for at least a month prior to her treatment and that she refrain from waxing her legs two weeks before. Two days prior to her laser hair removal treatment, Mayte also shaved the area that is going to be treated. The day of treatment she has made sure to refrain from applying any lotions or creams.
Upon arriving for her appointment, a medical assistant cleanses Mayte's legs and applies a topical anesthetic 30 minutes before the actual procedure. After the 30 minutes are up, the doctor comes and gives Mayte some protective eyewear and Mayte is asked to lie down in a special chair. The doctor begins the procedure by holding Mayte's skin very taut and proceeds to fire the laser. Mayte comments,
Ummm this is a little painful, but not too bad. It feels like a warm pinprick.
This accords with what most patients experience. The laser pulses typically feel like warm pinpricks or a rubber band being snapped against the skin. Each time the laser is fired, hair will be vaporized and cause small plumes of smoke that have a sulfur-like smell. The procedure takes approximately one hour.
Immediately after the procedure, Mayte's doctor applies a cooling pack and some soothing post-laser gel to alleviate any irritation. Mayte's legs are a little bit red and swollen, but not too bad. This usually subsides within 24 hours. Mayte can return to normal activities as long as the activities don't require any physical exertion for 24 hours. It's also important that she avoid direct sun exposure. Mayte should wear sunblock with a high SPF for several weeks afterward.
And that's it! Easy as pie!
Complications are rare, but they can still happen. The most common complications include blisters, swelling, redness, and scarring. Permanent scarring or changes in skin color are also possible.
Laser Hair Removal Worked for Mayte—Will It Work for You?
There's no question that laser hair removal works. It's the preferred way to remove hair because it's safer and more permanent than other methods such as waxing, plucking, shaving, and electrolysis. Laser hair removal is so effective that most clients experience permanent hair loss after an average of three to five sessions. But you'll have to undergo multiple laser hair removal sessions to obtain maximum results because only hair in the anagen—or active—stage of hair growth can be successfully treated.
What's more, laser hair removal is the only proven method available for easily and painlessly removing hair from large areas of the body, including the back, chest, legs, and face.
America Loves LaserAway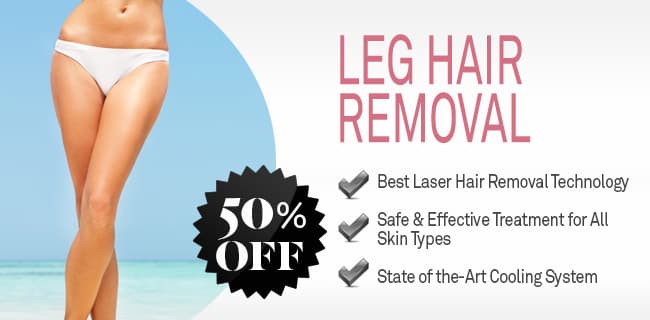 LaserAway is proud to offer the most medspa service options of any national skincare provider. We hire only the most highly trained staff experienced and certified in administering laser and other dermatological procedures. What's more, we use only innovative techniques and cutting-edge laser technology. We aim to make your medical spa experience comfortable, enjoyable and satisfying. Want to learn more about laser hair removal? Then schedule a free, no-obligation consultation today by emailing LaserAway.com or calling the staff at LaserAway at (888) 965-2737. LaserAway looks forward to making sure you never have to shave or wax again.