Aging is never fun. It can be hard to predict what to expect as you grow older in terms of wrinkles and fine lines. Even though you may seem to be doing everything right – eating a balanced diet, using sunscreen, and not smoking – your genetics may decide that your skin is destined to age earlier. On the other hand, you may be genetically programmed to age slower in terms of skin texture, tone, and laxity. These factors aside, how can you expect to age in your 20s, 30s, 40s, 50s and beyond? Well, we've got the scoop, along with tips on how to look better.
Beauty Through the Decades
First, it's crucial to know that as you age, your skin begins to lose elasticity. This causes wrinkles to appear and lines to form around the eyes and mouth. That's not to say that these hallmarks of natural aging don't contain their own beauty – a certain sexiness that only comes with maturity attends them – but older skin is different than younger skin and has its own needs. Let's go through the aging process decade by decade:
Mid-20s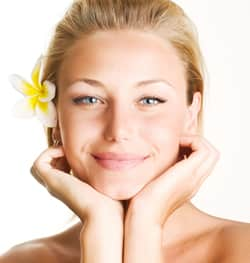 People in their 20s don't need to worry about aging, for the most part. This decade is all about prevention. Research shows that the most important steps people in their 20s can take to maintain their skin is to avoid smoking and wear sunscreen faithfully. And just by following these effective skincare habits, there's little reason to invest in anti-aging creams that promise to speed cell turnover and build elasticity. In your 20s, you have excellent turnover without any help, and your skin is fully capable of repairing itself.
But what do you do if you have less than ideal skin? You may want to consider microdermabrasion treatments to even out skin texture and tone. Microdermabrasion works by spraying tiny crystals onto the skin to gently remove its outer layer. This technique is less aggressive than dermabrasion, so you don't need numbing medicine. It is basically an exfoliation and skin rejuvenation procedure that leaves skin looking softer and brighter.
30s
Though your early 30s will be very similar to your 20s, once you hit your mid-30s and up, you may start noticing early signs of aging, such as laugh lines or possibly slight wrinkles around your lips and down your forehead. While it's too soon to freak out, it's not too soon to start taking care of your skin and stepping slowly into anti-aging products and procedures.
What can you do to combat early signs of aging? If you're starting to notice fine lines, you should consider getting light chemical peels, which can help cells renew themselves faster. And if some of your fine lines are dynamic lines, then you should consider Botox injections. Botox temporarily relaxes the underlying muscles that cause dynamic wrinkles like frown lines, crow's feet and smoker's lines. Remember to continue wearing sunscreen as well – that's the number one way to prevent premature aging.
40s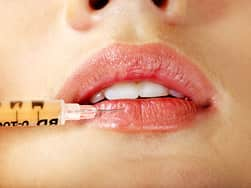 You may start to notice a drastic difference in your skin. These are the years of perimenopause – the period leading up to menopause – where the levels of estrogen in your body begin to decline. The hormonal shift often causes the skin to thin out and lose elasticity, which is why you may notice more pronounced sagging of the skin around the neck and chest. You may also notice that your skin feels drier than before – all the more reason to pay better attention to anti-aging skin care in your 40s.
So what treatments can help? For starters, if you're experiencing sagging skin around your neck, then Thermage may be able to help. Thermage is a safe, non-invasive, radiofrequency (RF) cosmetic procedure that's clinically proven to help smooth and improve skin for an overall younger-looking appearance. The treatment delivers natural-looking results with little to no downtime – on all skin types on and off the face, all in a single procedure.
You might also notice deeper lines and wrinkles cropping up. If this is the case, then dermal fillers like Juvederm can help to temporarily fill in wrinkles and plump up the skin. More specifically, dermal fillers can be used to:
Plump up thin lips
Enhance shallow contours
Soften facial creases and wrinkles
Improve the appearance of recessed scars
50s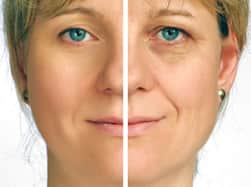 This is the decade in which sun-damaged skin really starts to show. Anti-aging skin care in your 50s should target pigmented age spots on your face, hands and arms, as well as the appearance of spider veins – these are usually signs of sun-damaged skin that has gone untreated over the years. During this time, you may also start to notice that your pores have become much more pronounced – this is because the skin has loosened. By the time you reach your 50s, the collagen and elastin proteins in your body have become too weak and are not adequately supporting the skin cells. Most people, too, find that their skin becomes very dehydrated and, because of this, it becomes dry, flaky, irritated, and more prone to fine lines and wrinkles.
What can you do to look your best? You may want to consider undergoing laser rejuvenation procedures such as laser skin resurfacing. Laser skin resurfacing, also known as a laser peel, can reduce facial wrinkles, scars, and blemishes. It works by removing unwanted, damaged skin in a very precise manner one layer at a time. Laser resurfacing is most effective on:
Fine lines or wrinkles around or under your eyes, forehead or mouth
Scars from acne or chickenpox
Non-responsive skin after a facelift
Aged or sun-damaged skin
Liver spots
Yellowish or grayish skin tones
Warts
Birthmarks such as linear epidermal nevi
Enlarged oil glands on the nose
60s and Beyond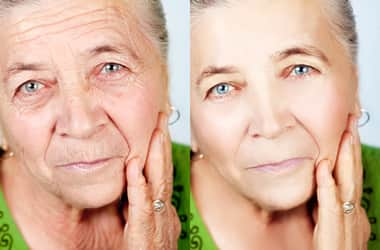 Sagging skin is the main problem in your 60s and beyond—but a combination of good skincare and intense beauty treatments, such as deep-laser surfacing for wrinkles or a facelift, can help. What's more, you'll tend to have loose, sagging skin somewhere – it comes with the territory. Skin cells have 30 percent less natural moisture now than when you were younger, so skin's noticeably drier, thinner, tighter and flakier. Plus, inconsistent sun protection means age spots will likely start showing up.
A facelift is the most comprehensive approach to treating facial wrinkles and sagging caused by aging.
What else should you do? Skin-tightening treatments have a limited effect, so this may be the time to consider a facelift. A facelift is the most comprehensive approach to treating facial wrinkles and sagging caused by aging. The surgery varies in range from minimally invasive "lunchtime lifts" to more extensive, sophisticated surgery. A facelift removes excess skin, tightens underlying tissues and muscle and re-drapes the skin on the face and neck. It can correct mid-face sagging, marionette lines, jowls, and a double chin, making it the "gold standard" for facial rejuvenation.
Erase the Years with LaserAway
Do you want to look years younger or maintain your already youthful appearance? Then contact LaserAway. We're proud to offer the most medical spa service options of any national skincare provider. We hire only the most highly trained staff experienced and certified in administering laser and other dermatological procedures. What's more, we use only innovative techniques and cutting-edge laser technology. Schedule a free, no-obligation consultation today by emailing LaserAway.com or calling the staff at LaserAway at (888) 965-2737. LaserAway looks forward to helping you fight the effects of aging.