The future of smooth skin is here. Since 2006 we've been driven by customer satisfaction and the latest innovations in aesthetics science and technology to develop some of the best treatments in the field. LaserAway is among the fastest growing companies in the industry because of one simple reason: It's the science of smooth skin.
Say Goodbye to Unwanted Hair
With the Nation's Premier Laser Hair Removal Service
We use only cutting-edge technologies, and we employ only the most qualified and experienced medical staff. Our laser hair removal treatments are clinically-proven to be safe and effective— so effective that most clients can dramatically reduce their shaving and waxing routine. In fact, research shows that 90% of clients report dramatic hair reduction after an average of three to six treatments.
At LaserAway, our advanced laser technology is scientifically-proven to provide fast, gentle, and safe hair removal for nearly all skin types.
*Results and patient experience may vary.
Our Customers Love Us
Only Cutting-Edge and Scientifically-Proven Technology
There's a reason why Hollywood celebrities choose LaserAway for all their laser hair removal needs. We're experts in the fields of laser aesthetics and dermatology.
We want you to have the best and safest laser hair removal experience possible. That's why we use only cutting-edge technology. Our laser hair removal procedure is non-invasive and offers dramatic results. What's more, it has been shown to produce few side effects, so you don't have to worry about laser hair removal slowing down your busy lifestyle. Because laser hair removal is such a non-invasive, convenient and effective procedure, 87% of clients surveyed report that they would do it again.
We use Cynosure laser technology, one of the most innovative laser hair removal technologies on the market that is proven to be safe and effective for nearly every skin type. Unlike rival devices, the Cynosure contains not one, but two laser systems. This means we can perform multiple procedures on the same client during the same visit, and we can custom select the most ideal laser for your skin tone and hair type. And what's even better is that the Cynosure combines a state-of-the-art device that uses cool air to further reduce any discomfort.
Dermatologists agree laser hair real is one of the best ways to remove unwanted hair. Unlike other hair removal methods, laser hair removal works on just about everyone's skin and hair types. This means that you're likely a perfect candidate for laser hair removal. Even if you have darker skin and hair, lasers such as the Nd:YAG laser have proven to be highly effective in eliminating unwanted hair. The Nd:YAG laser has a longer wavelength, and is highly sensitive to all color and melanin, meaning it can more precisely penetrate hair follicles without damaging surrounding tissue. Regardless of your skin type and tone, our innovative laser technology will prove to be safe and effective.
*Results and patient experience may vary.
Our Commitment to Excellence in Skin Care and Laser Aesthetics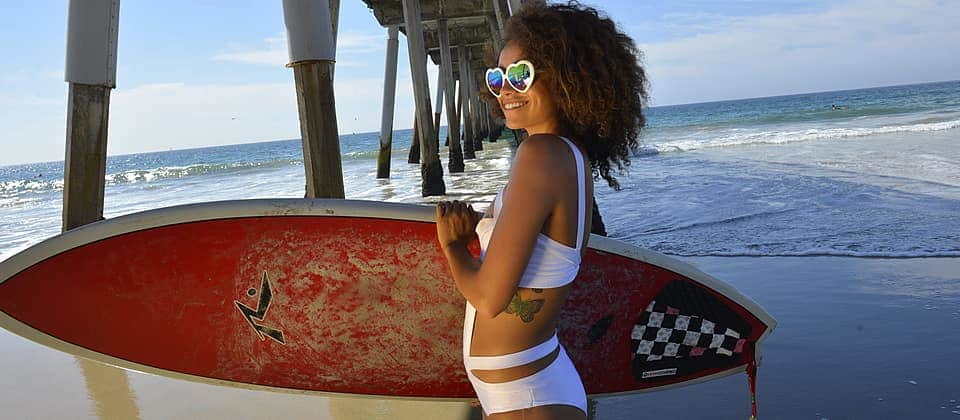 We're one of the best in the industry, and our unique line of skin care services attests to this fact. At LaserAway, we do more than remove unwanted hair. We also offer a revolutionary line of tattoo removal, skin care and anti-aging procedures.
Our commitment to researching the leading treatments in the field keeps us ahead. If you don't see something that fits your needs, let us know. We value client feedback and welcome suggestions for improvements to our services.
Our commitment to quality and expertise also informs our treatments. Clients love our casual, relaxing environment. We offer a pleasant alternative to the doctor's office, and our highly trained staff are among the industry's most experienced and qualified medical professionals. Our services are offered at a great price and with VIP service for all of our clients.
*Results and patient experience may vary.
Rediscover Radiance with the Medical and Aesthetics Experts at LaserAway
We understand how difficult it can be to choose the right skin care provider. That's why first-time clients can take advantage of a free, no obligation consultation. Our expert medical staff will happily explain the finer points of laser hair removal, tattoo removal, anti-aging procedures, or any of the other treatments we offer at our locations. Contact us today and schedule your free consultation.
*Results and patient experience may vary.