In 2017, the eyes have it. Here are five ways everyone who's anyone will be doing up her peepers in the new year:
Vintage Night on the Town

This look is inspired by the 1960s. To achieve it, you'll first want to dust some pink blush on the apples of your cheeks. Then lightly dust your eyelids with some translucent face powder. Choose a neutral eyeshadow color and sweep it across your eyelid. Using a darker matte brown color and a stiff angle brush, trace the eyeshadow along your eye's crease. This will define your eyes. Blend well with a small brush but keep the eyeshadow dark. Brush eyeliner along your lash line. As you go outwards, steadily make the line thicker to create a sharp wing. Curl your lashes and apply black mascara. Apply eyeliner to your bottom lashes in short strokes. Finally, apply a nude lipstick to complete the look.

Smoky Eyes

Smoky eyes adds a bit of sophisticated drama to your look. The best part about smoky eyes is that you can use any color. Green eyes stand out with plum, blue eyes pop with copper, and brown eyes look fabulous with bronze. Choose three shades of each color: a light, creamy color, a medium base color, and a dark color. The first step is to apply foundation and blush to add dimension to your face. Be sure your eyebrows are well-shaped. Then apply your highlighter, which is the lightest of the three shades. Dab it on the inside corner of both your upper and lower eyelids and beneath your eyebrows. Apply the medium shade to the entire lid and blend it at the inside corners. Apply the darkest color to the outside corner of your eyes, sweeping in a "C" shape from about halfway inwards on the lash line and back up and around to halfway inward on the crease of your eyeliner. Blend the shadows and apply eyeliner to the top and bottom of your eye. Add your mascara to both top and bottom lashes. Finish with a light-colored lipstick that compliments the color palette you chose.

Sexy Shimmery Eyes

This is a great evening look, especially if you have a date. To achieve it, first apply foundation and blush and then apply a light shimmery shadow over your entire eyelid. This is your base shade. Concentrate the shadow at your eye's inner corner and extend it toward the center of your eyelid. Add some bronze eyeshadow from the point at which the white shimmery shadow stops at the center of your eyelid, and then apply shimmery bronze shadow from there toward the outer corner of your eye using a contouring brush. You'll want to intensify your eyes at the outer corners. Choose black and deep brown shades. Apply it to the outer corners of your eyes to add drama to the look. Finally, line your eyes and top with mascara.

Romantically Dewy Makeup

This is all about being natural. To achieve this look, first apply foundation and a cream bronzer to the contour of your cheeks and the outer corners of your eyes with a foundation brush. Then sweep some peach-colored cream blush across the apples of your cheeks and apply a cream highlighter to your cheekbones, the bridge of your nose, the cupid's bow of your upper lip, and your lower eyelids. Next define your lashes with mascara and polish everything off with some coral lip gloss.

Sexy Rocker

This is the perfect look for going to a concert. First apply eyeliner and smudge it with a brush on the top part of your eyes. Then line your eyes with a black coal pencil on both the upper and lower lids. Coat your lashes with mascara. Apply a fun-colored lip gloss and some blush to complete the look.
*Results and patient experience may vary.
You'll Only Have Eyes for LaserAway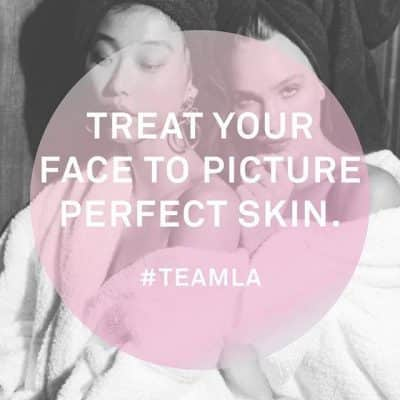 Any of these eye makeup trends will instantly give you a fashion-forward look for 2017. No matter which look you choose, you'll surely turn heads.
You'll also turn heads by getting Clear + Brilliant, a noninvasive procedure that instantly reverses the early signs of aging and leaves your complexion glowing and youthful.
Your go-to Clear + Brilliant source is LaserAway. Committed to providing the best customer service, we use only cutting-edge technology and techniques. And our highly trained staff is experienced and certified in laser and other dermatological procedures. They strive to make sure your visit is comfortable, enjoyable, and satisfying.
Want to learn more about Clear + Brilliant? Schedule a free, no-obligation consultation today by emailing us at LaserAway.com or calling us at (888) 965-2737.
*Results and patient experience may vary.