Yoga is hot right now—and for good reason. Yoga makes you strong and flexible. It's also a great way to relieve stress.
Want to give it a try? Or want to improve your practice? If you're in Los Angeles, you're in luck. The City of Angels has a yoga studio on practically every block!
But how do you know which yoga studio to try?
We visited five of Los Angeles's hottest yoga studios. Here's the lowdown on each one:
1. One Down Dog Yoga Studio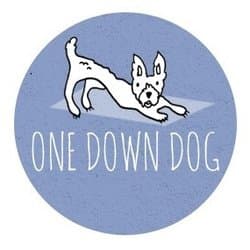 One Down Dog is located in LA's scenic Silver Lake district. The staff are incredibly friendly and down-to-earth. In fact, their entire yoga philosophy is centered on being laid back – One Down Dog yoga studio promises NOT to be traditional, boring, competitive or pretentious!
And it's true – we felt incredibly relaxed here. Instructors offer loads of different types of yoga classes for all ages and experience levels—including yoga dance parties (talk about fun!), recovery yoga, and even one-on-one yoga sessions. If you're looking for a warm, friendly, and down-to-earth place to learn yoga, then we highly recommend One Down Dog!
2. YogaWorks Yoga Studio
YogaWorks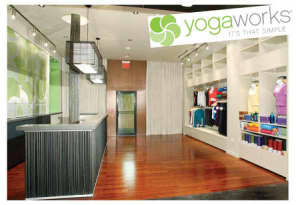 is one of the bigger yoga studios. It has over 15 locations across Los Angeles, making it ideal for people on the go. YogaWorks also has loads more options when it comes to yoga classes, with over 25 different classes to choose from. They offer prenatal yoga, yoga meditation, and urban zen—all different twists on traditional yoga. Overall, our experience with YogaWorks was very refreshing, and we highly recommend it if you want a lot of different yoga classes to choose from.
Right now, YogaWorks is even offering a free week of membership!
3. CorePower Yoga Studio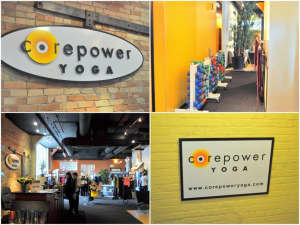 CorePower Yoga studios strive to increase awareness and widespread adoption of yoga by making it accessible to everyone. CorePower Yoga offers yoga classes on a variety of different levels to meet all needs. Their most popular classes include hot yoga, hot power fusion, and yoga sculpt. CorePower Yoga also offers a seasonal wellness cleanse to help you remove toxins from the body.
Best of all, new students are eligible for free classes. If you're into more traditional yoga and holistic living, we think you'd like CorePower Yoga. We give this place an A+.
4. Red Diamond Yoga Studio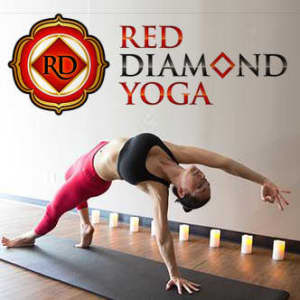 Located on 3500 Overland Avenue, Red Diamond Yoga provides a non-judgmental space to explore and learn about yoga. All their classes are taught in a comfortable 82-degree room without humidity.
Instructors focus primarily on teaching physical poses called asanas. They teach you how to move your body in new ways (and boy, did our bodies definitely move in unexpected ways!). Classes range from beginner to advanced. You have the option of just dropping in on a class for $20, buying various packages of classes, or signing up for a monthly unlimited membership for $125/month.
This yoga studio is great if you're looking for a nice, bright, and welcoming place to learn more about traditional yoga. Their membership packages fit nearly all budgets.
5. YAS Fitness Center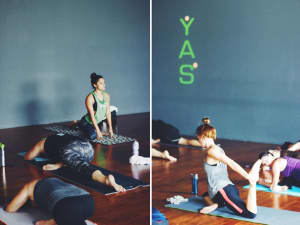 YAS Fitness Center is a hybrid fitness studio dedicated to the combination of yoga and spinning. YAS classes combine cardio, training, stretching, and alignment to meet all your fitness needs.
Studios are located in Silver Lake, Venice, East Costa Mesa, Downtown LA, and Portland. YAS offers three main classes: yoga for athletes, indoor cycling, and hybrid yoga. One month unlimited membership to any YAS Fitness Center is $250, and a year membership will set you back $2,000.
YAS Fitness Center is great if you want to try something different. We thought the combination of spinning and yoga satisfied all our fitness needs!
Los Angeles is definitely yoga heaven. It has hundreds of great yoga studios that accommodate nearly all fitness levels and budgets.
Yoga + LaserAway = Major Sex Appeal
Yoga is an excellent way to get your body in shape. Combine it with an anti-aging medspa package (like what we offer here at LaserAway), and you'll be looking beyond sexy.
Don't hesitate to contact us. You've got nothing to lose – and everything to gain. If you would like to learn more about LaserAway's medical spa services, or would like to set up a FREE, no obligation consultation, please email us at LaserAway.com or call us at (888) 965-2737.