How do Hollywood's most ravishing beauties manage to have such luscious lips? That's what we want to know. From Angelina Jolie's trademark pillow pucker to Scarlett Johansson's pretty pout, celebrities seem to have a monopoly on perfect lips.
Yet more and more women are seeking to steal their beauty secrets, the New Indian Express reports. That's right, everyday woman are undergoing lip augmentation in the pursuit of plumper, sexier lips. In fact, lip augmentation is at an all-time high among women 18 to 35 years of age simply because they want some of that Hollywood glam.  Older women are also undergoing lip augmentation, but mainly because they find that their lips have shrunk with age.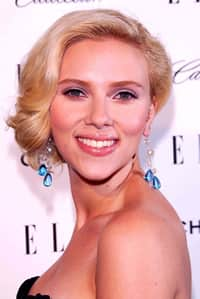 Want a traffic-stopping pout? There are a few things you should know before undergoing the procedure.
Before considering lip augmentation, it's crucial to understand the shape of the lips, how the process works, what is used and if there are any alternatives. The most common lip augmentation procedure is to use injectable dermal fillers. Hyaluronic acid based dermal fillers, like Juvéderm, can reshape the lips, offering natural looking results.
Knowing that subtlety is key is one thing, but it's also important to realize that shape is just as important as size. The art of lip augmentation is knowing where to inject hyaluronic acid fillers and how much to use. Hyaluronic acid fillers allow physicians to shape the lips, making the borders more defined and the pout more pronounced. But it's important that physicians enhance their clients' beauty rather than trying to create something different.
If you don't want a hyaluronic acid-based filler, then there are loads of other options—such as fat transfer, also called autologous fat transplantation or micro-liposuction. This procedure plumps up your lips using fat taken from inconspicuous sites on your body. Fat transfer to the lips is a safe, natural, non-allergenic procedure designed to restore damaged or diminished dermal deficiencies.
Regardless of which filler you choose, lip enhancements are an easy way to turn back the clock, and are incredibly safe and non-invasive. They cause few side effects too. In some cases, the treatment area may have some swelling and bruising, but these effects usually go away after a few days. The best thing of all? Lip enhancement procedures are not permanent. They only typically last between six months and a year, which means if you're not thrilled with the results, you don't have to worry—they'll gradually disappear.
Last but definitely not least: lip augmentation is affordable. For just a few hundred dollars, a beautiful pucker can belong to you.
Want to learn more about lip augmentation?
Then contact LaserAway today for a free, no obligation consultation.
We're proud to offer the most medical spa service options of any national skincare provider. We hire only the most highly trained staff experienced and certified in administering laser and other dermatological procedures. What's more, we use only the most innovative techniques and cutting-edge laser technology.
We aim to make your medical spa experience comfortable, enjoyable and satisfying. Schedule a free, no obligation consultation today by emailing LaserAway.com or calling the staff at LaserAway at (888) 965-2737. We look forward to helping you plump up your lips.