Everyone's heard of Botox, the revolutionary wrinkle treatment that uses botulinum neurotoxin to relax the facial muscles that cause crow's feet, frown and smoker's lines. That's because there's no denying Botox is effective. Over 11 million Americans have used it to diminish fine lines and wrinkles.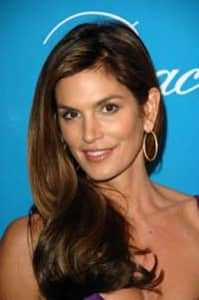 But Botox has a dark side. It can go horribly wrong if your doctor isn't cautious. We're all seen celebrity Botox victims. They have that "Botox zombie" look: waxen foreheads, permanently startled eyebrows, and smiles that don't translate to the eyes. This can be easily avoided as long as your doctor follows appropriate guidelines.
Cindy Crawford is a great example of what a Botox treatment looks like when it's done right. She looks effortlessly youthful, and none of her features appear to be frozen. What's Cindy Crawford's Botox secret? Choosing the right doctor, the Daily Mail reports. In the right hands, Botox leaves you looking like a more relaxed, more youthful version of yourself, and no one should be able to tell that you've had work done.
Do you want to look naturally younger, just like Cindy Crawford? Then read on for a few tips on how to get the most from Botox:
Less is more
Jean-Louis Sebagh, Cindy Crawford's Botox doctor, strongly believes that less is more. He says that Botox should only be used to treat mechanical aging, where the face is over-expressive and causes noticeable wrinkles. With each of his clients, Sebagh likes to plan a tailored skincare and age-maintenance regime to maintain beauty and negate the need for invasive treatments or procedures. Sebagh primarily uses Botox to reshape brows, widen eyes, and minimize facial asymmetries. He does all this while preserving natural movement. How? He only uses micro-doses of Botox, in order to provide a subtle, more consistent look.
Don't start too young
Should you start getting Botox in your early 20s? The answer is no. Most leading doctors advise against using Botox too early. While wrinkles just beginning to form should be treated, using Botox is unnecessary and can end up having a very negative effect by encouraging obsession with appearance. People in their 20s should instead be encouraged to follow preventative aging techniques, like using sunblock and moisturizers, as well as not smoking and eating a balanced diet.
Choose your doctor with care
You should avoid getting Botox injections from doctors who have a "signature" injection. What works for someone else may not be right for you. You should also avoid any doctor who admits to having just started Botox. Always ask how long they've been injecting the specific area you have been recommended to have treated. You should also stay away from any doctor who makes you feel as if you're wasting their time by asking questions.
How do you find a suitable practitioner? Ask around and find someone who is well established. This is an area where skill is developed by practice. You should go to a dermatologist, plastic surgeon, oculoplastic surgeon, or facial plastic surgeon who has at least five years of experience with injectables. To find a dermatologist near you, visit the American Academy of Dermatology's website, aad.org.
Are you interested in learning more about Botox? Then visit your local LaserAway.
We're proud to offer the most medical spa service options of any national skincare provider. We hire only the most highly trained staff experienced and certified in administering laser and other dermatological procedures. What's more, we use only the most innovative techniques and cutting-edge laser technology.
We aim to make your medical spa experience comfortable, enjoyable and satisfying. Schedule a free, no obligation consultation today by emailing LaserAway.com or calling the staff at LaserAway at (888) 965-2737. We look forward to helping you recapture youth with Botox.