Dr. Will Kirby, D.O., FAOCD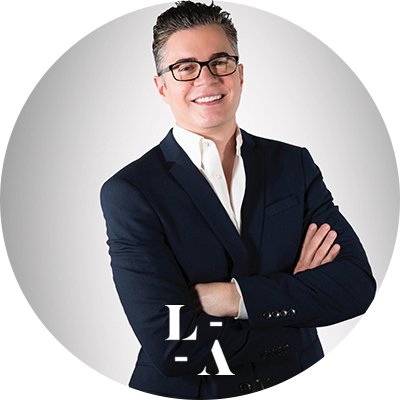 Board certified dermatologist, Dr. Will Kirby, has a degree in Biology from Emory University. He received his medical degree from Nova Southeastern University and completed his first year of postgraduate training in Internal Medicine at Mount Sinai Medical Center. His dermatology residency training took place in association with Western University/Pacific Hospital where he was honored by being selected to serve as Chief Resident in the Department of Dermatology.

Academically, Dr. Kirby proudly serves as a Clinical Assistant Professor of Dermatology at Western University of Health Science and as a Clinical Assistant Professor in the Department of Internal Medicine, Division of Dermatology, for Nova Southeastern University. He is also an expert reviewer for the Osteopathic Medical Board of California in dermatology.

Dr. Kirby lectures at national medical conventions, publishes articles in peer-reviewed medical journals, authors and co-authors medical textbook chapters and has the prestigious honor of serving on the editorial advisory board of popular dermatological publications including The Dermatologist and The Journal of Aesthetic and Clinical Dermatology. He has served as the national spokesman for Johnson & Johnson's Neutrogena Dermatologics, Kimberly Clark's Truist Skin Care lines and Unilever's Dove+Men Deodorant.

A licensed Osteopathic Physician and Surgeon in the state of California since 2002, Dr. Kirby is recognized as a Fellow by the American Osteopathic College of Dermatology. He is currently a member of the American Osteopathic College of Dermatologists (AOCD) and the American Osteopathic Association (AOA). In the past, Dr. Kirby has held membership in and the American Medical Association (AMA), the American Society for Laser Medicine and Surgery (ASLMS), the American Society of Dermatologic Surgery (ASDS) and the American Academy of Dermatology (AAD).

Having appeared on more than 35 different television shows Dr. Kirby was a featured physician on multiple seasons of E! Entertainment Television's "Dr. 90210" and has frequently been seen on "The Doctors", where he showcases his dermatology practice. Other TV appearances have included "The Young & The Restless", "Big Brother", "LA Ink", "The Real Housewives of Orange County", "Regis & Kelly", "The Talk", "FOX News", "Robot Chicken" as well as "Chelsea Lately" and Dr. Kirby has appeared live on QVC more than 100 times. In 2016 his winning prize on The Price Right was donated to charity.

Dermatologist, professor, spokesman, researcher and author, Dr. Kirby is well recognized as one of the country's leading dermatologists!