Request A
Free Consultation!*
"People Love Us On Yelp" Award Recipient

The Benefits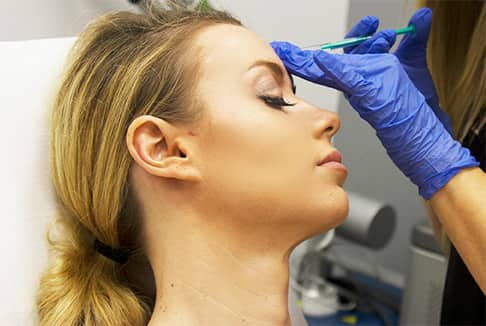 There's a reason this revolutionary neuromodulator is so beloved by celebs and skincare experts alike. It's basically a win-win for your skin, and one of the most surefire ways to halt the aging process in its tracks.
It's both corrective AND preventative, reducing the appearance of fine lines and wrinkles while preventing new ones from forming, all while producing natural results that last for months. Here's just a few of the reasons we love Botox…
It improves the appearance of frown lines, forehead furrows, crow's feet, bunny lines and more
It prevents new lines and wrinkles from forming
It produces natural results that last for months
It is fast and easy, with no surgery and minimal recovery time
It is safe and FDA-approved, with proven results!
WHO IS BOTOX COSMETIC FOR?
Botox is for anyone who wants to be proactive in slowing down the aging process, as well as those who have current visible aging signs they'd like to get rid of. So in other words, if you're not a fan of wrinkles, then Botox is for you!
Clients ranging from ages 18-60 swear by this highly effective treatment for one major reason: It works! If you're not sure when you should start Botox, we typically recommend going under the needle when you start to notice fine lines forming during rest (when you aren't making facial expressions), or if you notice deep lines forming when you make expressions and want to make sure they don't stay there.
However, the right time is really different for everyone! Our specialists can talk you through your options during your free consultation.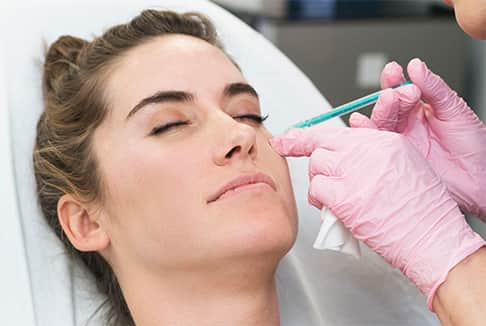 PREVENTION VS. CORRECTION
As any aesthetic dermatologist will tell you, prevention is always preferable to correction! The good news is that Botox works for both. It's most effective on wrinkles that haven't quite set in yet, and can reduce the onset of wrinkles before they become moderate or severe. By combining Botox with a good skincare regimen, daily sunscreen and a healthy lifestyle, you can prevent most wrinkles from getting worse AND prevent new ones from forming.
WHAT YOU CAN EXPECT
What can you expect? Results, babe. That's what! You'll start seeing results within three to seven days, and they'll reach their peak effectiveness in about two weeks. After that two week mark, the strength of the Botox will gradually become less intense. In about two to four months, it'll be time for another treatment.
The Experience
STEP ONE: YOUR FREE CONSULTATION
You'll start your Botox experience by coming in for a free consultation with one of our specialists. There, they will assess your skincare goals and areas you're looking to treat, and answer any questions you might have.
STEP TWO: YOUR TREATMENT
Botox appointments are scheduled for 30 minutes, but the actual treatment time can definitely be shorter. The area(s) being treated will receive six to eight Botox injections depending on your preferences. After the Botox injections, you'll be asked to frown, raise your eyebrows, smile, and/or pucker your lips. This helps to distribute the Botox evenly throughout the treatment sites. Do Botox injections hurt? It's just a few seconds of mild discomfort in exchange for a wrinkle-free lifestyle. We use a small 32-gage needle, so you'll feel a slight pinprick, nothing more. We don't use any numbing creams, but we do offer ice packs upon request.
The treatment sites might look red or feel irritated for a few hours afterward. For a full list of common side effects, as well as important info on what you should do before and after your treatment, click ahead.
What To Do Before Your Appointment
What To Do After Your Appointment
The Technology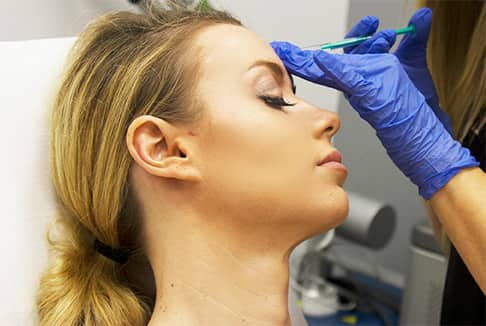 Botox Cosmetic by Allergan® is a highly effective neuromodulator treatment, and the science behind it is fascinating!
Once injected, Botox attaches itself to your nerve endings, blocking the release of acetylcholine, a neurotransmitter that's responsible for triggering your facial muscles' contractions.
This causes your facial muscles to relax, and the fine lines and wrinkles in your skin to smooth away.