The Laser Scar Removal Advantage
Successful in treating keloid, hypertrophic, and atrophic scarring, laser scar removal: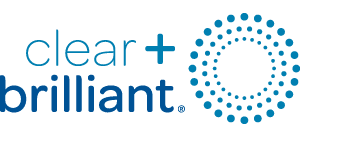 Is affordable and requires little recovery time
Helps to correct indented or raised scars
Improves skin tone and texture
s noninvasive and nonsurgical
*Results and patient experience may vary.
The Laser Scar Removal Solution
Our scar removal technology Clear + Brilliant uses a gentle, noninvasive dioxide laser that gently resurfaces the top layer of your skin (dermis) by creating millions of microscopic treatment zones. This not only stimulates collagen production; it also encourages your skin to generate healthier tissue. As a result, facial scars and discoloration fade away.
Clear + Brilliant offers two different treatment options to suit your unique needs. The first involves use of a 1440-nanometer handpiece. It reduces pore size, diminishes facial scars, and improves skin texture.
The second option involves use of a 1927-nanometer handpiece. It treats pigmentation issues related to scarring.
You'll see facial scarring improve after just one treatment. And with multiple treatments your skin will continue to improve as collagen production continues to be stimulated.
*Results and patient experience may vary.
The Laser Scar Removal Experience
Each Clear + Brilliant procedure takes around 30 minutes. Forty minutes before it, a topical numbing gel is applied to the site to be treated. Right before the session it is removed.
The laser treatment session itself only lasts 10 minutes and involves minimal discomfort. Previous clients have described the experience as that of a warm tingling or prickling. Clear + Brilliant's patented Optimal Tracking System ensures proper contact with your skin and uniform application to all treated areas.
Immediately after your Clear + Brilliant laser treatment, a cooling face mask is placed on the treated area for 10 to 15 minutes. This minimizes any residual heat sensation.
Laser scar removal requires little to no recovery time. You may experience slight redness and swelling along with mild discomfort up to 12 hours following a treatment. Yet the discomfort is so minimal that you can easily manage it with over-the-counter medication. You should also avoid direct sun exposure for two days following treatment and wear a sunblock that's of an SPF of 30 or higher.
Rare side effects include prolonged swelling, redness, scarring and blistering, hyperpigmentation, infection, and herpes flare-up. It's important that you receive a consultation before undergoing a Clear + Brilliant procedure.
*Results and patient experience may vary.
The Laser Scar Removal Effect
Our laser scar removal procedure is clinically proven to significantly reduce the appearance of facial scars and discoloration by up to 80%. In fact, almost all clients who underwent a Clear + Brilliant procedure claimed their scars felt and looked smoother, and that their skin had a noticeable glow after three to five treatments.
*Results and patient experience may vary.
Your Laser Scar Removal Source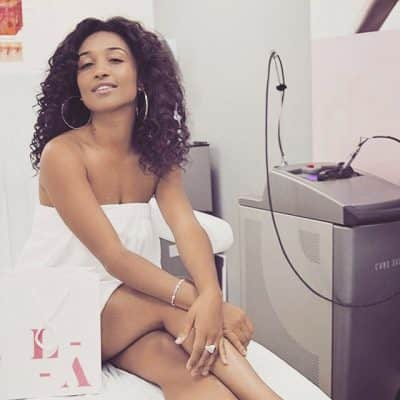 Clear + Brilliant fades scars, reduces pore size, and refreshes skin tone and texture. After a single treatment, you'll notice an improvement in the appearance of any facial scars. And within a week you'll notice smoother skin texture and a more even skin tone.
Your go-to source for laser scar removal is LaserAway. Offering the most aesthetic service options of any national skincare provider, we use only innovative techniques and cutting-edge laser technology. And our highly trained staff is experienced and certified in laser and other dermatological procedures. They strive to make your visit to us comfortable, enjoyable, and satisfying.
Want to learn more about laser scar removal? Then schedule a free, no-obligation consultation today by emailing LaserAway.com or calling our staff at (888) 965-2737.
*Results and patient experience may vary.
"I get laser hair removal at LaserAway."
– Kim Kardashian