Laser Hair Removal for Your Transition
What areas need hair removal?
Step 1 of 3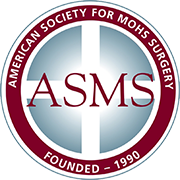 Don't take our word for it
Here's what our patients have to say about their experience.
"I'm overall really happy with my experience at LaserAway. It's really exciting to finally get the dice rolling, continue my transition and get this next step done! "
- Trinity Martinez, Content Creator
@beautywithtrinity
"As a trans woman of color, laser hair removal has seriously changed my whole entire life."
- Gia Gunn, TV Personality + Influencer
@gia_gunn
"Compared to electrolysis, this is like taking a nap."
- Riley Holden, Performer + Content Creator
@myrubberchild
"Laser hair removal gave me a sense of freedom."
- Cassandra Cass, Actress + Model
@cassandracass21
YOUR TRANSITION.
OUR PROMISE.
LaserAway is dedicated to helping all our transgender patients make a smooth transition (no pun intended) and discover their true beauty potential. We offer…
• Up to 80% permanent hair reduction for face and body
• Cutting-edge technology that works on all skin types
• Experienced medical staff—over 3 million treatments performed!
• A comfortable, welcoming environment
TRANSGENDER LASER HAIR REMOVAL BY LASERAWAY
WHY YOU NEED LASER HAIR REMOVAL FOR YOUR TRANSITION
Getting rid of unwanted body hair can be a chore for anyone—but it's especially frustrating if you're mid-transition and need that stubble to be gone. That's where laser hair removal comes in—it results in permanent hair reduction, meaning you won't have to worry about waxing, shaving, razor burns, ingrown hairs or an unwanted five o'clock shadow actually showing up at five o'clock.
Need more convincing? Laser Hair Removal…
• Permanently reduces up to 15% of hair per treatment
• Requires you to shave throughout the process—no need to grow out the hair!
• Is safe, easy & proven effective
• Softens & smooths your skin
• Works on all skin types
• Saves you time & money by not shaving or waxing
• Lets you say goodbye to ingrown hairs & razor burn
Areas We Laser
We all have hair in strange places. And the good news is, your friends at LaserAway can permanently remove it from all of them. It's time you experienced smooth skin from head to toe!
FACE
Got a little (or a lot of) peach fuzz? We've got you covered from your eyebrows to your chin and everywhere in between.
BODY
We prefer a smooth, hairless torso too ;). No matter what (or where) your hair situation is, we've got your back. Literally.
ARMS
Sick of shaving your underarms every day? Over forearm fur? We'll keep you smooth from shoulder to fingertip.
BIKINI
Never spend another beach season dealing with razor burn! We offer a range, from standard bikini line to full-on Brazilian. Olé!
LEGS
Say hello to smooth, hair-free legs! It's time to ditch the razor for good, with options for full and half legs.
A lot of people are nervous about going under the laser. But don't worry—we've done this before. As the nation's leader in Laser Hair Removal, we've performed over 3 million treatments on patients of all skin types and walks of life. But the results are going to vary because everyone's hair is different. You might be smooth with just a couple treatments, or you might need some extra TLC (Tender Laser Care).

What we can guarantee is that your hair will become thinner, softer and less dense than it is now, and that our amazing clinicians have got your back (and your face, your chest, and any other areas that might need attention)! They will be completely honest with you every step of the way & steer you on the fastest, safest path to hair-free bliss.
A laser hair removal session can last anywhere from a few minutes to an hour, depending on the size and number of areas treated. Before the session, you'll be given protective eye gear. Once the session begins, you'll feel a stinging sensation when the laser becomes active. Will it hurt? It really depends on your hair density and thickness, but most of our patients just describe it as a very tolerable prickling sensation and some feel minimal to no pain at all.

There's also a few things you need to do before and after your appointment to ensure safety and effectiveness.
We love talking laser science. Laser hair removal uses fast laser light pulses to selectively destroy hair follicles by targeting their melanin (color). The pigment in the hair follicle absorbs the laser's light pulse, which damages the follicle enough to significantly slow hair regrowth. How is it permanent? Our lasers travel deeper into your skin to destroy both the hair bulb & stem cells, so that unlike with waxing or shaving, the hair doesn't grow back.

We also use the BEST laser ever: The Cynosure Apogee Elite, which is safe and effective for all skin types.
FAQ
HOW DOES LASER HAIR REMOVAL WORK?
Laser hair removal uses laser light pulses to selectively destroy actively growing hair follicles by targeting the melanin (color) in them. The melanin in the hair follicle absorbs the laser's light pulse, which travels down to destroy the root of the hair, as well as its surrounding structures.
WHAT'S A LASER HAIR REMOVAL TREATMENT LIKE?
A laser hair removal treatment can last anywhere from a few minutes to an hour, depending on the size and number of areas being treated. Before the treatment, your clinician will ask you a few important medical-related questions, and you'll prep the area to be treated by removing deodorant, covering tattoos and wiping off any makeup, sunscreen or lotion. Then, you'll be given protective eye gear. Once the treatment begins, you can just sit back, relax and enjoy episodes of your favorite reality shows or listen to your favorite music while your clinician does their work. If you're having trouble relaxing, we also have stress balls! Once the treatment is done, we'll give you some soothing cream and aftercare instructions to take home.
DOES LASER HAIR REMOVAL HURT?
Maybe. It's different for everyone—some find it stings & some are totally unbothered by it. The good news? Our clinical staff knows to assess your pain tolerance & plan accordingly with multiple ways to make the treatment as comfortable as possible for you. We have an awesome zimmer chiller with multiple settings to cool your skin off during the entire treatment, as well as stress balls (trust us: this works) and ice packs for those extra-sensitive areas. But ask yourself this: does having a huge razor bump in a not-cute location hurt? I think we all know the answer to that one.
WHICH LASERS DO YOU USE?
LaserAway uses the Cynosure Apogee Elite, which is safe and effective for all skin types thanks to its dual wavelengths: the Nd:YAG and the Alexandrite. The lasers used in laser hair removal are highly sensitive to all skin colors and pigments. This means they can more precisely penetrate hair follicles without damaging surrounding tissue.
WILL I EXPERIENCE ANY SIDE EFFECTS?
There are a few potential side effects, but nothing crazy. The most common ones include redness, swelling, itching or laser bumps, but by following our aftercare instructions, they should go away within a day or two. Your LaserAway Clinician will give you more detailed information at your appointment, or you can click here to get more info in advance.
SHOULD I GET LASER HAIR REMOVAL BEFORE MY GENDER AFFIRMING SURGERY?
If you're looking for permanent hair reduction as part of your transition, then laser hair removal is definitely an effective option to consider. Recent studies specific to Gender Affirming Surgery (GAS) support the use of laser hair removal over electrolysis as the superior method for hair removal for both male-to-female and female-to-male genital GAS. However, we recommend that you consult your physician prior to any treatment.
IS IT SAFE TO GET LASER HAIR REMOVAL AFTER MY GENDER AFFIRMING SURGERY?
We recommend waiting a minimum of one year after your gender affirming surgery (GAS) to begin or resume laser hair removal. Please consult your physician prior to getting any treatment.
HOW LONG SHOULD I WAIT AFTER GETTING LASER HAIR REMOVAL TO UNDERGO MY GENDER AFFIRMING SURGERY?
We recommend waiting a minimum of three months after the last laser hair removal treatment before proceeding with surgery, in order to ensure that no further hair regrowth has occurred. We also recommend consulting your physician prior to any treatment.
WILL TAKING GENDER-AFFIRMING HORMONE THERAPY DRUGS AFFECT LASER HAIR REMOVAL?
Any hormonal changes can stimulate increased hair regrowth. Laser treatments may remove existing hair, but the excess male hormones (i.e. testosterone) have been known to stimulate faster regrowth. In other words, individuals receiving hormone therapy may eventually see more regrowth than those who are not.
For feminine spectrum trans people, using estrogen as a method of hormone replacement therapy can slow down hair growth on the face and body, but it will not completely eliminate hair follicles that already produce hair in those areas.
IS LASER HAIR REMOVAL PERMANENT?
Laser hair removal provides permanent hair reduction by up to 80 percent after a series of six to eight treatments.
HOW DO I PREPARE FOR A LASER HAIR REMOVAL TREATMENT?
You'll be asked to discontinue waxing or tweezing six weeks before a laser hair removal treatment. You'll also be asked to avoid sun exposure and spray tans two weeks beforehand. Click here for your complete list of pre-care instructions.
HOW MANY TREATMENTS WILL I NEED?
It depends on the hair's density and the location of the area being treated. Because only hair follicles in the active growth stage can be successfully targeted during a laser hair removal treatment, you will need multiple sessions. It could be anywhere from 4-10 treatments, spaced 4-6 weeks apart. Check out our area-specific service pages or ask your LaserAway Clinician for specifics.
IS THERE ANYONE WHO CAN'T GET LASER HAIR REMOVAL?
The good news: Our lasers treat all skin types and most skin and hair combos. The only catch: Since our lasers target hair pigment, we are unable to treat body hair that's blonde, red, gray or white. Not sure whether it will work for you? Book your free consultation, and we'll walk you through everything you need to know.
WHY LASER HAIR REMOVAL AT LASERAWAY?
We have the experience. Don't worry babe, we've done this a million times—literally. We are the nation's leader in laser hair removal, with over a decade in the aesthetic industry, over 1.5 million treatments performed and 60 locations across the country.
Book Now.
Pay Later.
NO DOWN PAYMENT
Book your discounted package now and pay nothing for weeks!
EASY MONTHLY PAYMENTS
Interest-free options to suit your needs.
GET TREATED IMMEDIATELY
Enjoy the results of your favorite treatments the second you're approved!